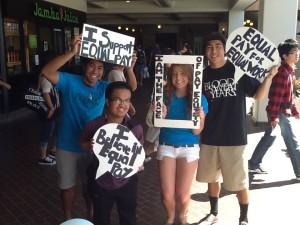 Welcome to the website of AAUW-Hawaii.   We are a state-wide organization made up of six branches: Kauai, Maui, Kona, Hilo, Honolulu, and Windward Oahu. We have a total of 3,800 members and supporters throughout the state. Though we are located on different islands, we endeavor to stay connected.  Our board meetings take place through conference calls or on-line, and we have a state-wide convention every other year.
Having followed the lead of national, we adopted the One Member, One Vote form of governance in 2012, eliminating the need for delegates.  All members are encouraged to attend  annual meetings and conventions to share with and learn from attendees from other branches.
For more than 130 years, AAUW has funded the education of countless women so they could follow their dreams.  From astrophysicists to zoologists, the recipients of AAUW's scholarships and grants represent nearly every imaginable field of endeavor.  AAUW of Hawaii branches continue that mandate.  Find out more about how you can apply for the local scholarships and grants.  Learn more about the recipients of 2021-2022 academic scholarships and 2021 career development grants.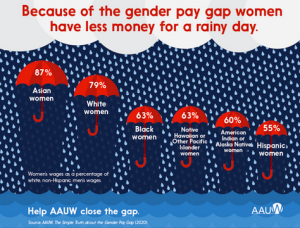 Advocacy is one of AAUW of Hawaii's top priorities and the Public Policy Committee collaborates with Hawaii state legislators and community advocates to improve Hawaii state laws to better the lives of women and girls in Hawaii. We are currently working on Title IX, equal pay, workplace sexual harassment and gender equity on boards. Learn more and contact the public policy chair, Younghee Overly (publicpolicy-hi@aauw.net) to be added to the AAUW of Hawaii Public Policy Network. Be sure to check out our Advocacy webpage to find out the latest news.
The state convention for 2020 was postponed. The annual membership meeting was held in April 2021 via Zoom due to pandemic health precautions.
Planning for the state convention in 2022 is underway.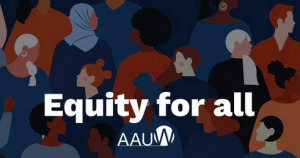 ---