ATTENTION WOMEN STUDENT LEADERS!

AAUW Hawaii and AAUW Honolulu Branch are offering scholarships to undergraduate and graduate women studying in Hawaii to attend the National Conference for College Women Student Leaders (NCCWSL). We provide travel cost and conference registration to scholarship awardees!
This inspiring conference offers keynote speakers, workshops, skill building activities and much more! Check out the NCCWSL website for full details.
Conference Date: Spring 2019
Location: University of Maryland, College Park
Application Due Date: Applications for NCCWSL 2019 will open in early 2019. Check our website in December 2018 for details.
For more information visit www.nccwsl.org.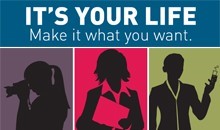 Apply on line https://honolulu-hi.aauw.net/what-we-do/nccwsl/